Safety Solution is an end to end solution provider for a wide range of Electronic Security and Fire Fighting products. Safety Solutions offer highly advanced and complete security systems, which include Video Door Phones, Intrusion Alarm System, CCTV Surveillance and Access Control System.
With our presence in the industry since 2011, we have successfully been able to keep pace with the market trends, changing consumer needs and latest developments. We study your requirements closely and provide you with customized solutions to get the desired results.
We offer complete vigilance and protection to shops, homes and even offices with an instant alert feature from burglary, theft, fire, intrusion, gas leakage and personal emergencies.
Our experienced team gracefully provides our client with the best possible service & technical support which gives us an edge above our competitors.
"None of us, including me, ever do great things. But we can all do small things, with great love, and together we can do something wonderful." – Mother Teresa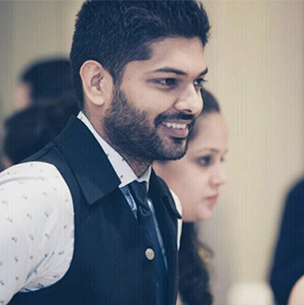 Founder & CEO
Nikhil Changlani
Optimistic, energetic, opportunist, passionate, Strategist are some of the words that best describe him. Starting off at a young age and coming from a family background in the field of electronics, Nikhil has had a natural flair towards the industry. He has an overall work experience of more than 11 years which includes 3 years of working for an FMCG brand and 8 years and counting in the Electronic Security space.
His passion to work up the ladder and continue to be successful in everything he does keeps him driven and has helped him establish a good network of trusted clientele.